Questions? Want to tour the Theatre?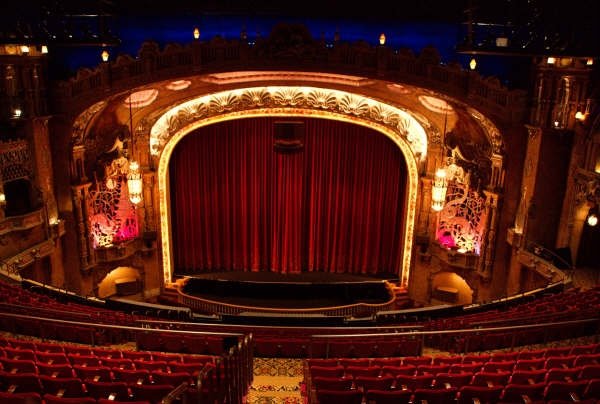 E-mail coronado.loltos@gmail.com to schedule a tour today!
To purchase tickets or for more information:
Call 815-968-5222 or
Visit the Coronado Performing Arts Center
Box Office Located at:
314 N. Main Street
Rockford, IL 61101
Non Event Days:
Tickets are available Monday thru Friday 9:00am-5:00pm at the BMO Harris Bank Center
300 Elm St. Rockford, IL 61101
The Coronado Box office is closed for regular hours for the summer months between Memorial Day and Labor Day. The box office will re-open with regular hours after Labor Day which are Monday-Friday 12:00pm-4:00pm. The Box office will however be open for regular hours on event days during this period.
Event Days:
Coronado Box Office will be open starting at 12:00pm on event days until 30 minutes after the scheduled start time.
The Ticket Office has occasional Saturday and Sunday hours, which vary depending on scheduled events and ticket on sales. Please contact our ticket office to confirm hours of operation for the weekend ~ 815-968-5222
Prohibited Items For Events:
No outside food and beverages
No selfie sticks
No animals or pets of any kind with the exception of service animals for guests with disabilities.
Glass/plastic/metal cans or bottles or any similar containers.
Backpacks, coolers, baby seats or carriers.
Air horns or any unauthorized noise makers, fireworks, confetti, silly string, streamers, helium balloons or laser pointers.
Roller Skates, roller blades, or roller shoes.
Larger banners or signs.
Weapons of any kind (knives, firearms, pepper spray, pocket knives, etc.)
Any other item deemed unacceptable by the Coronado Performing Arts Center management.