Tours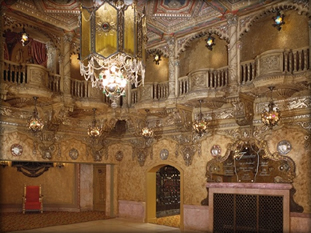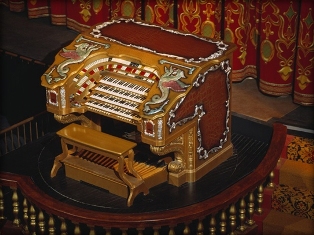 Land of Lincoln Theatre Organ Society Tours
Did you share a first date in the balcony of the Coronado? Maybe even a first kiss?

Did you spend your Saturdays as a kid watching movies at the Coronado?
Have you been coming to the Coronado for years, but always wondered how it would feel to stand on stage?
Now's your chance to tour Rockford's Crown Jewel, the Coronado Theatre!
LOLTOS will offer Tours upon availability of the theater. Group tours cannot be scheduled more than 30 days in advance due to the active events at the theater.
If you would like to schedule a tour, please email LOLTOS at coronado.loltos@gmail.com.

Tours include: The Grande Barton Theatre Organ played by a LOLTOS member, an atmospheric show, the organ chamber, Van Matre-Owners Art Deco Apartment circa 1927, Stars and Chorus Dressing Rooms, Stage area, audience chamber, and more.

Tours last 2 hours. Please be prepared for a walking tour, albeit, we are Handicap Assessable. For tour, please arrive 15 minutes early.


Private tours of all the 'nooks and crannies' of the Coronado Theatre are available. They must be scheduled in advance. The cost is $10 per person. There is a minimum of 10 people or $100 per tour required. Please e-mail coronado.loltos@gmail.com for more information or to schedule a tour.

Halloween Time, LOLTOS Spirited Ghost Tours
We are pleased to announce that LOLTOS will again resume the tradition of Halloween Tours for 2019.
Come join us for our annual ghost tours at the beautfiul Coronado PAC. We will not only share the beauty of this historic theater, but will tell many stories of the theater's resident spirits.

Cost is $10 per person and you must call the Coronado PAC box office reservations. Space is limited so call early. Payment will be collected the night of the tour.

Monday, October 28, 7:00PM
Tuesday, October 29, 4:00PM & 7:00PM
Organ Socials
Land of Lincoln Theatre Organ Society Saturday Organ Socials
LOLTOS Saturday morning Organ Socials at the Coronado Theatre start promptly at 10:00 AM with coffee being served at 9:30 AM.
These programs feature lively and listenable popular music, much of it from the 1920s, '30s and '40s, when the theatre pipe organ RULED. We hope that many people throughout the Rockford area and beyond will come and hear a pipe organ replete with a large collection of real percussion instruments and special effects, much different from a concert of church organ.
No cost and no reservations necessary (Donations welcome).
LOLTOS Organ Social Dates for the 2019-2020 Season:
September 28, 2019
February 15, 2020
April 25, 2020
Have Questions?
Send an e-mail to coronado.loltos@gmail.com.